Precision Ceramic Components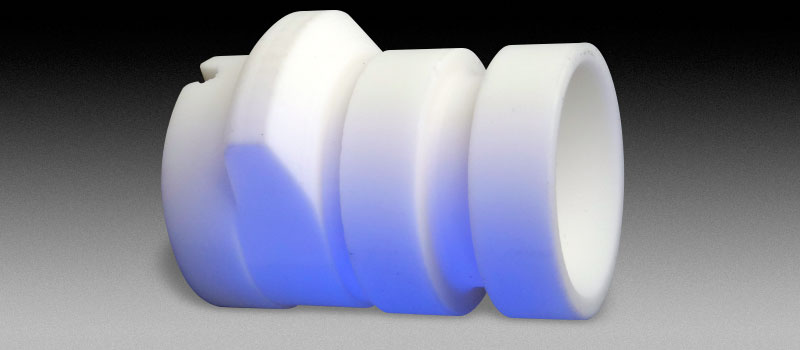 O'Keefe Ceramics knows how important precision is to the ultimate performance of your precision ceramic product. That is why we have implemented state-of-the-art machining equipment supported by the most proven procedures and processes in ceramic technology.
We have combined these necessary ingredients with highly trained and motivated personnel. The result is guaranteed repeatable and exact duplication of your ceramic components from prototype through production.
Ceramic Components
We have spent more than 30 years developing exclusive processing techniques to machine and inspect advanced ceramic components. Our unique capabilities paired with our desire to continually add more advanced technologies to our facility of machines and inspection equipment has allowed O'Keefe Ceramics to keep up with the growing complexity of designs in the various industries that we serve. No matter the complexity, quality remains our top priority for ceramic machining.
We routinely hold tolerances of ± .00005" and surface finishes to less than 1 micro inch Ra. Size capabilities range up to 36″ in diameter for round shapes and 24″ X 60″ for rectangular shapes. To learn more about the materials we can machine, click here.
Our attention to detail and ability to adapt to ever changing requirements helps us to consistently excel in producing complicated geometries with accuracy for your precision ceramic parts.
For details about our processes or specific questions about your project, Call Our Team or request a quote!